Jaquard and tribal print sweaters were definitely my favourite trends of all winter, they look great paired with a very casual outift like a white blouse and some jeans . they add a more cheerful mood to the outfit. Its definitely a perfect outfit for a casual school day . How would you pair up your tribal print sweaters??? Tribal or jaquard ?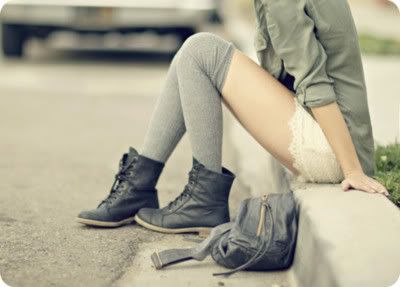 military boots !!!! These never get out of trend . They look great with absolutely anyting. Throw on some leg warmers and a little lace dress and , voila a stunning outfit !!!! You can dress them up or down with some skinny jeans and a blouse with a cardigan. They look great in spring, winter, autumn and even summer, paired with a white mini skirt and a flower print top!!! What do you think of them ???
a tribal print sweater from Topshop
christmas leggings, the perfect way to cheer up a boring chunky oversized gray or white sweater!!!!!! they look great with military boots!!! would you ever dare to wear this ??? I would !!!
chunky oversized wrap around scarves were definitely a trend I couldn´t keep myself from wearing this winter !!!! What would we do without them ?? They keep your neck warm and look stylish, with chunky knitted sweater and some leg warmers !!!!! Keeping you fashionable all winter !!!1
leg warmers were practically what I wore with every outfit this winter. They look great with anything . You can add leg warmers to a casual outfit making a simple, casual look into a more interesting look. They look great with military boots and chunky knitted scarves. Would you go for some with prints or a simple colour ??