Bershka and newlook Collection spring 2011
This year bershka and newlook have really kicked off the year with a great start. There collections involve a lot of pastel colours and aztec prints , which are going to again be really in this spring and summer. We're also seeing a lot of lace and
aztec print designs mixed together which is quite interesting. A lot of skirts that are short at the front and long at the back are also in at the moment.
Newlook trends
In these newlook trends we are seeing alot of yellows and purples and of course flower prints. Very flowy skirts are also going to be a major hit for this spring and summer. These lace aztec shirts would look great with purple pastel coloured shorts. This spring its all about combining different tones of pastels like oranges with purples and pinks with yellows. Also something that would look great is combining pastel colours with flower prints . Newlook has definatly started out the Season well .
Bershka ´s spring Collection
This spring bershka´s collecton is very similar to newlooks involving a lot of pastel colours and Pink lace, sequenced zip tops , and cute romantic tops. They have a very romantic looking Collection.
How to dress for a party: in the summer
This outfit bellow is a perfect outfit to wear for a summer party. You can accesorize it with a little light Pink clutch and jacket with silver pumps which makes this whole outfit look fantastic
How to dress for a pary in the winter:
During the winter its hard to dress for a party. A good outfit would be to wear a tull skirt wheather its Black for a less girly look or Pink for a more romantic look and then you can layer it with some sparkly flats and leg warmers and a military jacket for the more punky look or a Pink sequenced sweater for the more girly look.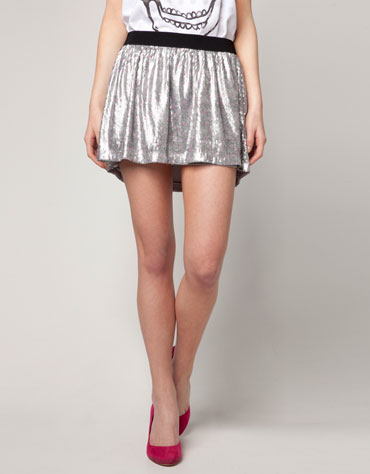 Outfit for spring: strips and Pink jeans
This outfit is aperfect outfit for school its simple yet chic and summery . It is agood way to wear a Basic Stripped tee shirt andi s a perfect outfit for a day which you don t feel like wearing something too preppy It looks great with a pear of Pink baskets.